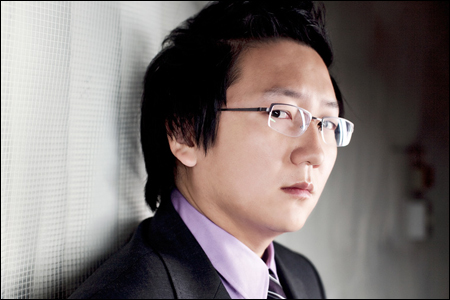 It looks like Masi Oka is headed for the islands.
TV Guide
reports that the
Heroes
star has (you know, the "Yatta!" guy) has signed on to join the cast of
Hawaii Five-0
:
Keck's Exclusives: Heroes' Masi Oka to Play Hawaii Five-0 Coroner
.
But he isn't quite part of the main cast... yet. He'll first show up in the fourth episode as the coroner and will be billed as a guest star. But who knows? If the character proves popular (and, um, a lot of people get murdered on the show) we might get to see him pretty regularly.
It makes sense, I guess. He's either going to be the coroner doing science-y autopsy stuff, or the gadget guy doing tech-y stuff. Sorry, but I have a hard time seeing the former Hiro Nakamura doing the tough guy shootouts and car chases alongside Steve McGarrett. But you never know.
Another Asian face on the
Hawaii Five-0
reboot! Seriously, people. This is the one show where the Asians should outnumber all the white people.