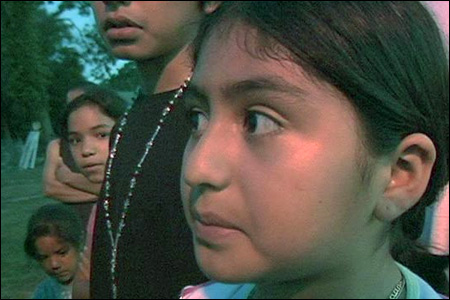 This is great news... Today, MTV Networks announced that it will be airing Eric Byler and Annabel Park's critically acclaimed documentary
9500 Liberty
on several of its cable channels later this month.
9500 Liberty
chronicles the social, political, and economic impact of The Immigration Resolution, a law closely resembling Arizona's SB 1070 that was briefly implemented in a Prince William County, Virginia in 2008.
The cable debut of
9500 Liberty
will be on
Sunday, September 26
at 8pm (ET/PT) on MTV2, mtvU (MTV's 24-hour college network), and Tr3s: MTV, Música y Más (formerly MTV Tr3s) as part of Hispanic Heritage Month.
This is huge news! It means the film will be able reach an audience of 100 million homes. The response to the film has been great during festival screenings and small theatrical runs, but it really deserves to be seen by a lot more people.
Annabel Park and Eric Byler are founders of the
Coffee Party
, which holds its first national convention in Louisville, Kentucky on September 24-26, the same weekend as the film's cable premiere. For more information about
9500 Liberty
, go to the film's website
here
.