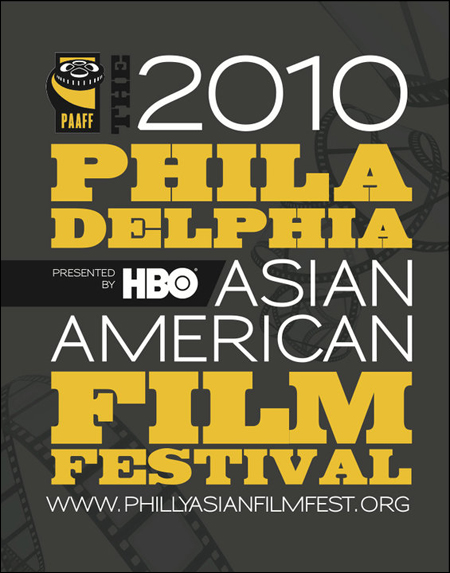 Heads up, Philadelphia. It's time get geared up for the
2010 Philadelphia Asian American Film Festival
, a community celebration of Asian American film and filmmakers. It's happening this week, October 21-24 at the Ibrahim Theater at the International House, the Asian Arts Initiative and the Comcast Center. Here's the PAAFF'10
trailer
:
So... what should you watch?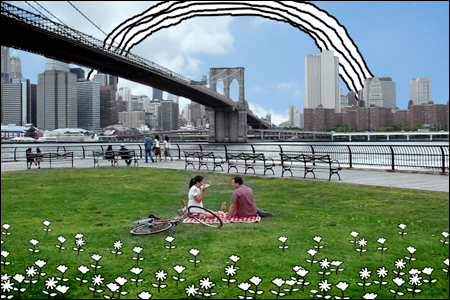 The festival's Opening Night Film is the quirky indie romantic comedy
Colin Hearts Kay
, written and directed by Sebastian Ho Conley, and starring our friend
Emily Chang
. That's this Thursday, October 21, 7:30 at The Ibraham Theater at the International House. Here's the movie's description, from the festival website:
OPENING NIGHT FILM - FREE Catered Party with Open Bar Afterwards! (Emmy Award Winning Writer, Director Sebastian Ho Conley expected to attend) When Brooklyn-based cartoonist Colin Jenson breaks up with longtime girlfriend Kay Ho, he pulls out all the stops to win her back, including dragging her into his world of illustrated cartoons. Life definitely imitates art in this micro-budget gem that seeks to answer the age-old question: what is love? (Community Partner: ICON Philadelphia)
The festival continues throughout the weekend with films like Iris K. Shim's amazing documentary
The House of Suh
, the Centerpiece Film
Raspberry Magic
, a conversation with writer/director
Greg Pak
, the Closing Night Film
The People I've Slept With
and a whole lot more.
Should be a really cool weekend of cinema and community. For further information about the festival, including the full schedule of films and events, check out the Philadelphia Asian American Film Festival website
here
.