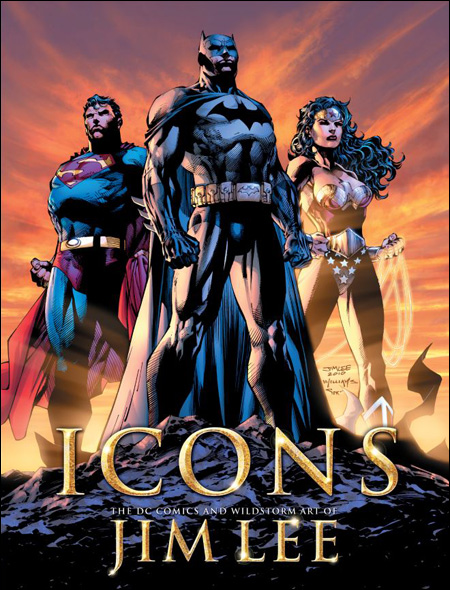 Icons: The DC Comics & Wildstorm Art of Jim Lee
, is recently published coffee table book that celebrates the career of comic book art master Jim Lee -- a giant in the industry whose work can arguably be credited with changing the medium forever. If any comic artist deserves a book like this, it's Jim Lee.
Icons
collects an interview, full-color illustrations, pencil sketches and new work, including a previously unreleased 10-page
Legion of Super-Heroes
story. Of course, no real retrospective is complete without art from his years with Marvel Comics, where he first drawing started 1989. But I guess it would be too much to ask for a more comprehensive book from both publishers.
On a personal note, Jim Lee was easily one of my heroes when I was growing up. I used to read a lot of comic books, and even as a kid, it was clear to me that Jim Lee's work was a cut above the rest. He was and remains my favorite. For more information, and to purchase
Icons
, go to Amazon
here
.