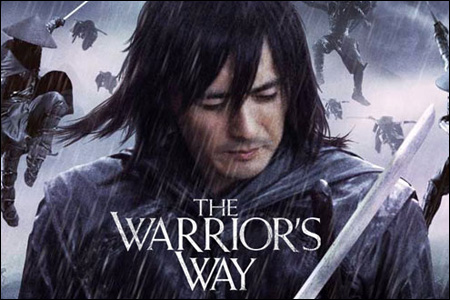 This is really short notice, but I know there are some JDG superfans out there...
If you're in or near Los Angeles on Thursday night, and you want to see South Korean actor Jang Dong-gun, along with co-stars Kate Bosworth and Danny Huston, and director Sngmoo Lee, at a special presentation for their latest movie
The Warrior's Way
.
They'll be screening clips from the movie and doing a panel discussion with cast and crew. It's happening November 18 at the Landmark Theaters - Westside Pavilion. Here are some more details:

MEET INTERNATIONAL ASIAN SUPERSTAR JANG DONG GUN IN PERSON
He will be joined by co-stars KATE BOSWORTH AND DANNY HUSTON and director SMGMOO LEE!

WHEN:
Thursday, November 18, 2010
7:30 PM SHARP
6:30 PM DOORS OPEN
FIRST COME FIRST SERVED
*COME EARLY!!!

WHERE:
Landmark Theaters - Westside Pavilion
10850 W. Pico Blvd. (at Westwood)
Los Angeles, CA 90064
*FREE PARKING

WHAT:
Meet JANG DONG GUN and the cast, the director, and the producers from the upcoming film THE WARRIOR'S WAY
Opening December 3 nationwide

*Special clips and panel discussion with JANG DONG GUN and KATE BOSWORTH and cast and crew will take place.

This will be your chance to meet the stars and see select footage before the film even hits theaters.
I have seen
The Warrior's Way
and I will reserve my thoughts on the movie for a later post. For now, fanboys and fangirls, if you want to see an international superstar (who happens to be quite good-looking) in the flesh, come out to this event. But it's first come, first served, so bring your friends and get there early. For more information, there's a Facebook event page
here
.