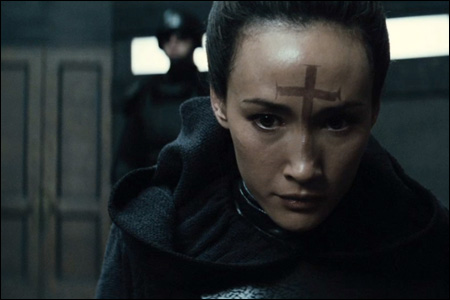 Caught a glimpse of the gorgeous Maggie Q in this new trailer for the post-apocalyptic vampire horror western action thriller
Priest
, based on the Korean comic book of the same name. According to previous reports, she plays a warrior-priestess "who possesses otherworldly fighting skills" and kicks bloodsucking vampire ass up and down the dystopian wasteland. Take a look:
I can't really tell what's going on, except that there are a lot of leaping vampires and dudes with crosses on their faces. If you ask me, this looks kind of awful. But hey, everybody got paid. And these days, anything with a frickin' vampire in it is bound to find the right audience, even if it's a mess.
Priest
opens in theaters on May 13.