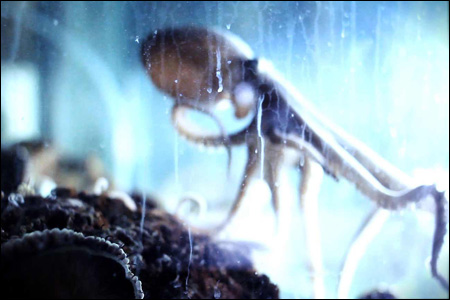 Just wanted to share this video
Extreme Eats: OCTOPI!
, produced, shot and edited by our friend Evan Jackson Leong of Arowana Films.
It's a series pilot for
Extreme Eats
, produced and starring Michelle Park, who explores and eats foods found in America that are "different." In this episode, she goes to a restaurant in Flushing to eat some live octopus. Take a look:
Yum. Gross. Yum. Flashbacks of
Oldboy
.
By the way, if you're hungry for some fresh tentacles, the Korean restaurant is Sik Gaek in Woodside. For a little more background information on the making of this video, courtesy of Evan, check out the Arowana Films website
here
. And for more information on Michelle Park, check out her food blog
here
.