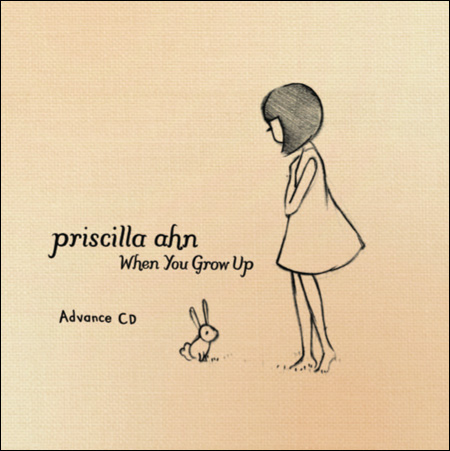 YES. At long last, new music from
Priscilla Ahn
. And it's free. The title track off Priscilla's upcoming album
When You Grow Up
is currently available as a free download from
Bandcamp
. I love it, and I've had it on repeat since yesterday. Listen for yourself:
You don't know how happy it makes me to know there's a new Priscilla Ahn album in our near future.
When You Grow Up
will be out on May 3. If you have not yet acquainted yourself with Priscilla's music, get yourself her debut album
A Good Day
right now. Right now! For more information about Priscilla Ahn, go to her official website
here
.