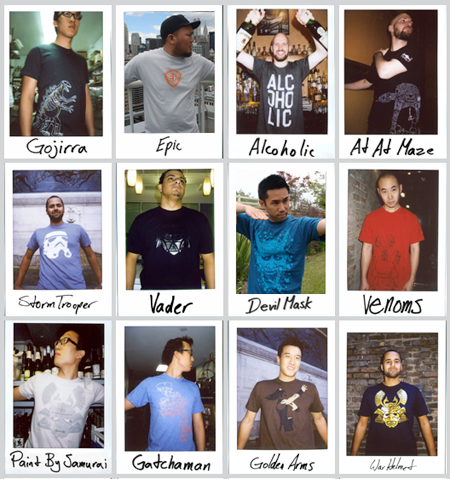 Check it. This is from our friend Jerry Ma, one of the editor/artists behind
Secret Identities
... From March 21 to April 3, he's donating all proceeds from sales at his t-shirt site
Epic Proportions
to Red Cross Japan Relief. Jerry has some good friends in Japan, so he's making it personal.
He's got a bunch of great new designs, so this is your chance to pick up a cool shirt while making sure your money goes to people in need. Looking good and supporting disaster relief! Go to the Epic Proportions website
here
to peruse the sweet selection of shirts.