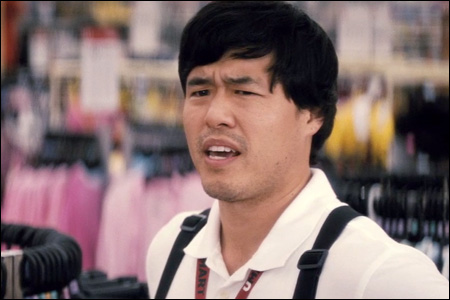 Hey! Check out our buddy
Randall Park
popping up opposite Tom Hanks in the new trailer for
Larry Crowne
. Randall, looking a bit scruffy, shares a funny moment with Mr. Hanks right there in the opening scene of the trailer. Take a look:
The movie, written/directed by and starring Tom Hanks, is about a simple guy who enrolls in community college looking for a new direction after he's downsized from his longtime job at a big-box company.
Judging from the scene, it doesn't look like Randall's got a very large part. But still pretty darn cool to see him so prominently featured in another trailer. To see more from Randall Park, who is an extremely talented guy, check out his website
here
.