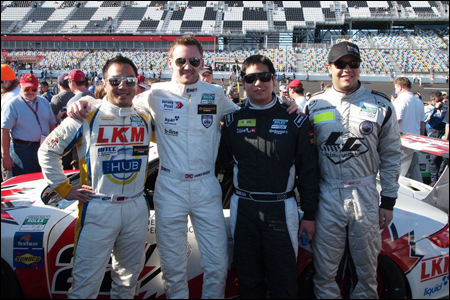 Check out this cool
trailer
for a three-part web documentary on 22-year-old race car driver Brian Wong, who competed in the 2011 Rolex 24 at Daytona earlier this year. Yes, people. An Asian American NASCAR driver. And he drives pretty damn fast. Now you've seen everything:
The Rolex 24 is a twenty-four hour sports car endurance race held at Daytona International Speedyway in Daytona Beach, Florida. Basically, teams of 3-4 drivers alternate as they drive one car for 24 hours straight. This upcoming web series chronicles Brian and World Stage Racing as they drive their asses off.
Brian is one of the only Asian American race car drivers in a sport dominated by Caucasians. For more information on Brian Wong and his team, go to the Brian Wong Motorsports website
here
and the World Stage Racing website
here
. And for more on the web series, go to his YouTube channel
here
.