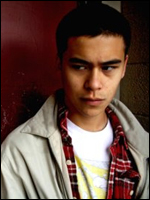 Some terrible news out of Boston... Justin Amorratanasuchad, a 21-year-old film production student at Emerson College, died this week when he fell to his death from the roof of an apartment building:
Emerson student dies in fall from building
.
Amorratanasuchad, who was from Seattle, was apparently working on a school project and filming on the rooftop when he lost his footing trying to get a shot and fell from the four-story building. According to police, a preliminary investigation indicates the fall was an accident:
When police responded to a call about 10:45 a.m. to the corner of Columbus Avenue and Northampton Street, they found Amorratanasuchad in the rear of the building at 610 Columbus Ave., which is adjacent to Darryl's Corner Bar and Kitchen.

He was pronounced dead at the scene, according to a statement from Boston Police Department officials, who said the death appeared to have been accidental.

A crowd of about 10 people formed across Northampton Street from where police investigated late yesterday morning.

Three visibly upset young men and a young woman spoke with investigators near the building from which Amorratanasuchad apparently fell.
From what I've read, Amorratanasuchad was described as talented, and popular, and had a bright future in filmmaking ahead of him. As a teenager, he was among several students recognized by the National Student Television Awards program. It's just tragic. More here:
Seattle student who died in fall remembered as creative filmmaker
.