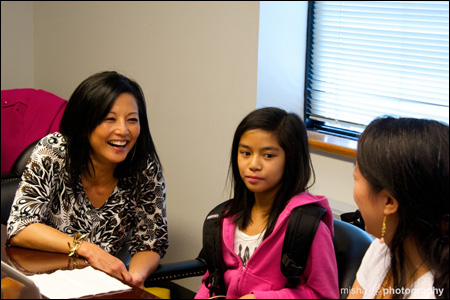 Last Thursday, America's Opportunity Fund hosted an online webcast chat with actress Tamlyn Tomita, chillin' in a room with community leaders and activists, talking about her work as a fellow activist in the AAPI community. They've got the entire video
archived
on the AOF website. Take a look:
As you can see, it was a cool lively discussion where she talked about issues she was passionate about, her role models, how to engage celebrities in political advocacy, and minority representation in the media. Plus, she gave this blog an awesome little shout out. Much love back at ya, Tamlyn.
The discussion also featured an appearance by 10-year-old YouTube phenom Maria Aragon, who shot to fame with her rendition of Lady Gaga's
"Born This Way."
If you've got an hour and forty minutes to spare, you can watch the entire chat
here
.