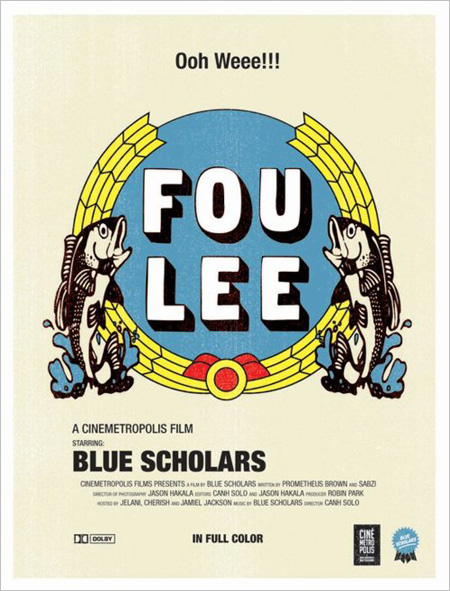 Gonna be heavy on Blue Scholars today, because dammit, I am a believer in quality music. Here's the new music video they just dropped for
"Fou Lee,"
one of my favorite tracks off of
Cinemetropolis
. Actually, I don't think I have any favorite tracks -- I pretty much dig the whole album. Anyway, just watch the video. It's home-grown good stuff:
The video, directed and edited by Canh Nguyen and Jason Hakala, was inspired by the shopping trips the Blue Scholars guys used to make to the grocery store when they lived in Beacon Hill. Geo explains:
We had house parties during recording sessions for The Long March and Bayani during that time, made a lot of coffee runs, had a lot of meetings, and the meals we shared were usually cooked with ingredients bought at our favorite Vietnamese-owned Philippine grocery store, where the staff greets you in Tagalog spoken with thick Vietnamese accents. This song uses food as an analogy for who we are – a mash-up of ingredients, chopped up and thrown onto a fire made from memory instead of recipe.
Here's to trips to the neighborhood market and home cooking with friends. Here's also a nice piece on "Fou Lee" by
Seattle Times
music writer Andrew Matson:
Video with rant: "Fou Lee" by Seattle's Blue Scholars
. For more from
Cinemetropolis
, go to the Blue Scholars website
here
.