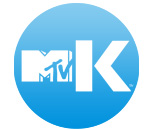 Got this job listing passed along to me last week and thought I'd help spread the word.
MTV K
, focusing on Korean pop culture and music, is looking for a writer to help cover all the krazy Korean entertainment stuff that's taking over the world. I figure there's more than a few of you who might have some expertise in this area. Here are some more details:
New York, NY: Seeking MTV K Writer

MTVK, a new online arm of MTV Networks focusing on Korean pop music and culture, is looking for a creative and skilled writer to become part of our editorial team. Prospective candidates must be fluent in Korean, fully immersed in the worlds of K-pop and K-rock, and able to switch writing styles from snappy blog posts to thoughtful reviews to analytical articles. You track the debuts, follow the lawsuits, love/hate the new looks, and can describe a bagel girl. You live and breath Korean entertainment -- the dramas, films, music -- but can step back and write with an objective voice and dispassionate eye.

A degree in English or Journalism is a must, and knowledge of html, Wordpress, and Photoshop is preferred. Please send resume and writing samples to mtvworldjob@gmail.com with the subject line "MTVK Writer."
I had to do a search for "bagel girl" to find out what the hell that meant. But I know somebody out there has got to be crazy for K-pop, K-drama and all the other K-somethings. If you think you're a qualified match for this job, follow the instructions and email mtvworldjob@gmail.com. Good luck.