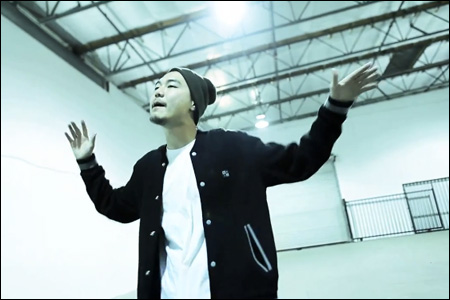 Daaaaaaamn. Check out this freshly dropped music video for
"Are We There Yet"
by Los Angeles emcee Dumbfoundead. Not only is it one hell of a track, the music video is really nicely produced with some serious heart. I think I've watched the damn thing five times now. Take a look:
Good stuff -- it has instantly become one of my favorite DFD songs. The video was directed by
Jay Ahn
. The track, produced by
Lo Def
, is from Dumbfoundead's forthcoming LP. For more information about Dumbfoundead and his music, go to his website
here
, check out his Facebook page
here
, and follow him on Twitter
here
.