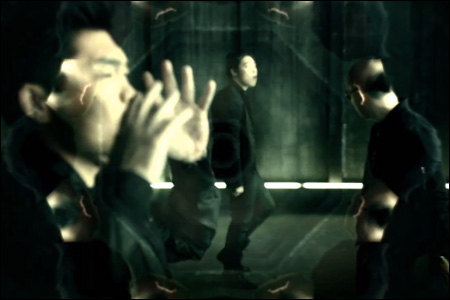 Here's another fresh one from these
Aziatix
guys... The Asian American pop group recently dropped their latest
music video
, a club remix to their single "Cold." The "Fraktal Blazin' Remix," to be precise. The video might just have you dancing in front of your computer screen. (It might also give you a seizure, maybe.) See for yourself:
Aziatix is emcee Flowsik from New York, and vocalists Eddie from Boston and Nicky from Los Angeles. While they've all been doing their own thing for a while, as a group they've been able to amass a pretty strong fan following in a relatively short time. Check out their previous singles "Go" and the original version of "Cold"
here
. And for more from Aziatix, check out their
Facebook page
.
UPDATE: Here's a good CNNGo interview with the rising stars of Aziatix:
Interview: Introducing Aziatix
.