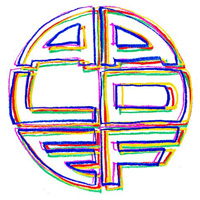 This week in New York City, the Asian American Legal Defense and Education Fund is hosting two special events to commemorate the tenth anniversary of September 11.
In collaboration with New York Neighbors for American Values, they've organized a
roundtable discussion
on September 7 and
outdoor vigil
on September 8. Here are some more details:
9/11: Refuting Stereotypes and Challenging the Common Wisdom
Wednesday, Sept. 7, 10 am to 12 noon

New York County Lawyers Association
14 Vesey Street (between Broadway and Church)
Limited seating. RSVP to info@aaldef.org.

Speakers include AALDEF executive director Margaret Fung; Democracy Now co-host and New York Daily News staff columnist Juan Gonzalez, Talat Hamdani of 9/11 Families for Peaceful Tomorrows, Catherine McVay Hughes of Community Board #1, David Dyssegaard Kallick of Fiscal Policy Institute, NYCLU executive director Donna Lieberman, and Columbia University professor Peter Marcuse. The roundtable moderator will be Tom Robbins, investigative journalist in residence at CUNY Graduate School of Journalism.

2nd Annual Vigil-Our Diversity is Our Strength: Standing Together 10 Years Later
Thursday, Sept. 8, 7 pm to 9 pm

Corner of Church and Park Place in Lower Manhattan

Reflect on the tenth anniversary of 9/11, celebrate our diversity, and reaffirm our support for freedom and equality. Speakers include Bhairavi Desai of New York Taxi Workers Alliance, Lea Geronimo of Beyond Ground Zero Network, Debbie Almontaser of Muslim Consultative Network, and actor Andre DeShields, with music by Raskol Khan and poetry by Tahani Salah.
For further information, call 212.966.5932 or visit the AALDEF website
here
.