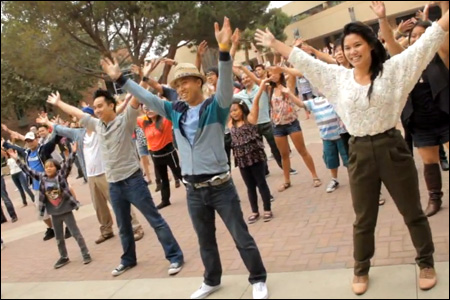 Nam loves Trang. Nam wants to marry Trang. So Nam proposes to Trang... with the help of a flash mob, some choreography and Paul Anka's rendition of "Can't Take My Eyes Off of You."
Check out this
video
shot over the weekend at UCLA, where the couple first met, and where he brought her back for a big surprise, courtesy of Flash Mob America:
Surprise! I think she was pretty surprised (and very embarrassed). Good man. Congratulations to the happy couple.