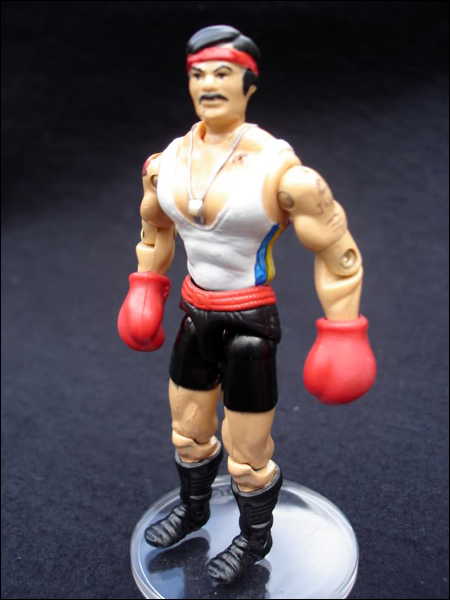 Fans of both
G.I. Joe
and Manny Pacquiao... this one's for you. This was posted action figure forum a couple of months ago, and it's just too awesome not to share. Someone created a custom action figure of the Filipino boxing champ in the style of the old 1980s "A Real American Hero" line:
The PAC-MAN Cometh!!! ARAH Manny Pacquiao MOC
.
The Manny figure was made using a Quick Kick head, Sgt Slaughter torso, Sagat waist and thighs, and Big Boa feet and arms (and gloves). Kind of like a weird Frankenstein's monster action figure, but I think it looks pretty cool. They even made "A REAL FILIPINO HERO" package for the figure, complete with Manny's own G.I. Joe Command File: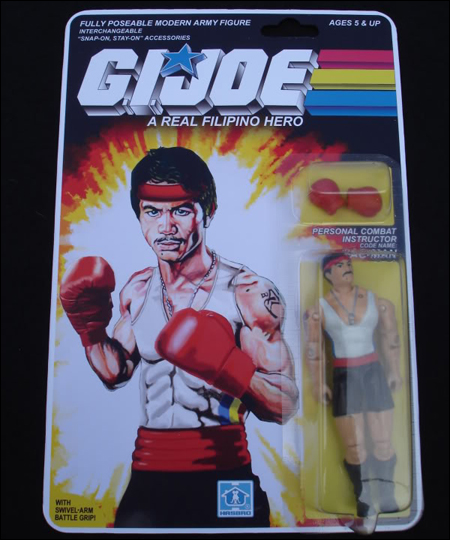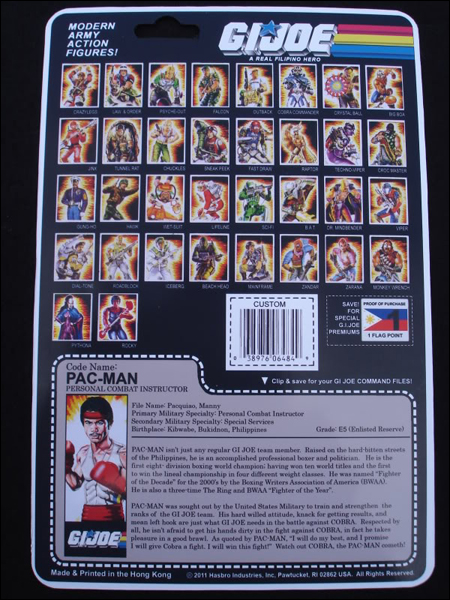 Super-geeky, and I love it. See more photos
here
.