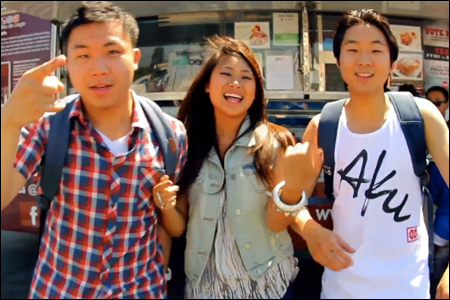 Been catching up on all the stacks of videos sitting in my mailbox... I got a big kick out of this music video for
"Colima Road"
by the Fung Bros. and Aileen Xu, their fun little ode to a very special culinary and cultural thoroughfare of ethnoburban east San Gabriel Valley. Check it out:
The video was directed by Daniel Zhao of
Third Estate Media
. Filmed on location, of course. Andrew and David -- the brothers Fung -- previously expressed their love of SGV eats in the hip hop food anthem
JJ Hong Kong Cafe
, which is guaranteed to make you hungry.
For more from the Fung Brothers, check out their YouTube channel
here
.