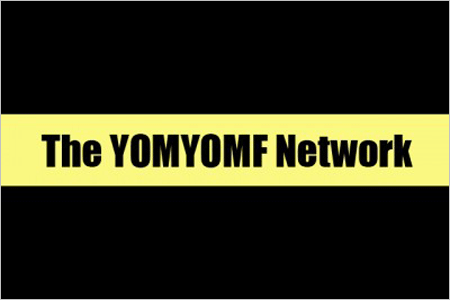 On Friday, YouTube took things to the next level, announcing the launch of an expanded channel lineup of
original content
, bringing together a variety of high profile producers to create new programming. This is a pretty big deal.
One of those partners is The YOMYOMF Network, a collaboration between director Justin Lin, Ryan Higa, Kevin Wu, Abdul Khan, Philip W. Chung, Cash Warren, NBA star Baron Davis and Chester See. YOMYOMF dropped some more details about the new initiative on the blog:
"The YOMYOMF Network will be about empowering those unique voices that are driven by passion," explains Lin. "We want to support both established and emerging artists who are not only talented, but have that passion. The young YouTubers like Ryan and Kevin started with nothing, but went out there and created a name and following for their work. It reminds me of what we did on Better Luck Tomorrow and that's the energy and sensibility that will serve as the foundation to build our online family."

Lin is overseeing the slate of shows being developed for the channel, which will include both scripted and reality series, and cover a wide range of genres from comedy to animation to music to lifestyle programs.

"I've been on YouTube since 2006 and this is one of the most exciting projects I've been honored to be a part of," says Ryan Higa. "To be able to create the type of network that I've always wanted to see, to help redefine what an Asian American channel can be in the 21st Century and to showcase the amazing talent out there—this is an unprecedented opportunity."

The YOMYOMF Network has already attracted a diverse roster of well-known talent including Jessica Alba (Machete), Far East Movement (hip hop quartet, "Like a G6" #1 on the Billboard charts), David Henry Hwang (Tony Award-winning writer, M. Butterfly), Sung Kang (Fast Five), Danny Pudi (Community), Joe & Anthony Russo (Emmy Award-winning directors, Arrested Development), Harry Shum Jr. (Glee) and Iris Yamashita (Academy Award-nominated writer, Letters from Iwo Jima).
Justin Lin will serve as the channel's Creative Head, while the day-to-day operations will be managed by Philip Chung. This is pretty exciting news, and the possibilities are wide open. Read more about it over on the YOMYOMF blog:
It's Official: The YOMYOMF Network is Coming to YouTube!