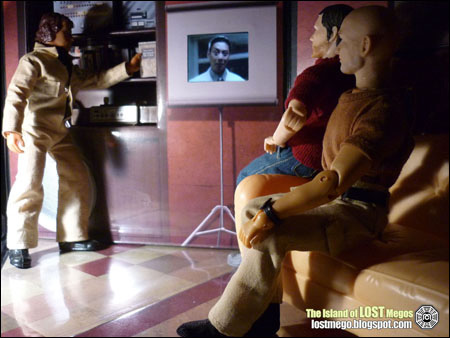 Saw this on
io9
... and wow. I don't know who has the time and genius to come up with this kind stuff, but check out this crazy-ass custom-bult retro-styled
Lost
Swan Station playset, complete with Dharma computer, Dr. Chang's training video, and smoke monster. Check out this
video
:
As you know, I'm a hell of a
Lost
fan. So nerdy, crafty stuff like this is always fun. Who doesn't love a good diorama? This thing is crazy -- when packed up (yes, as a carrying case), it weights twenty pounds! To see lots more fun photos, check out
The Island of Lost Megos
.