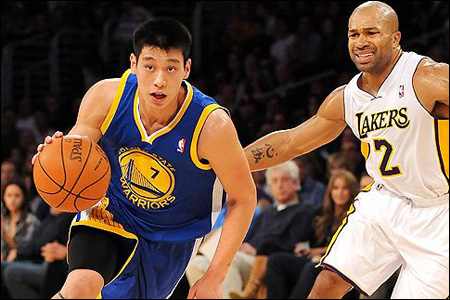 Dammit. Just got word through the grapevine that the Golden State Warriors have cut Jeremy Lin:
Warriors Waive Guard Jeremy Lin
.
According to team sources, the 23-year-old guard was pulled from practice and informed that they were letting him go. I don't have much more information than that right now. More to come:
Jeremy Lin Waived
.