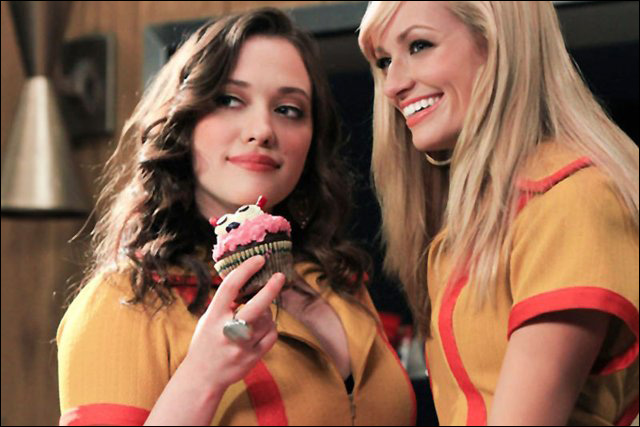 A couple of actor acquaintances have passed along this casting call looking for someone to play
"a hot Asian guy"
on -- believe it or not --
2 Broke Girls
. He'll guest star on an upcoming episode in which he'll apparently be romancing one of the titular broke girls. Don't believe me? Read on for details:
2 BROKE GIRLS, Episode #118, "And the Full Disclosure"
Episodic
1/2 hour multi-camera
CBS / Bonanza Productions
AFTRA

[EDWIN] 22-32. A hot Asian guy, he is the web designer for the girls' cupcake site. Clearly, he and Caroline have a thing for each other, and after hours at the restaurant, things quickly heat up between the two... GUEST STAR/CO STAR
With all the crap that
2 Broke Girls
has been getting over the ridiculous "Han" character, could this be the show's attempt to counter-balance the stereotype?
You bet your ass it is.
But does one studly Asian dude's guest starring role really make up for Han, the second coming of Long Duk Dong? Um, no. (Thanks, Edward.)