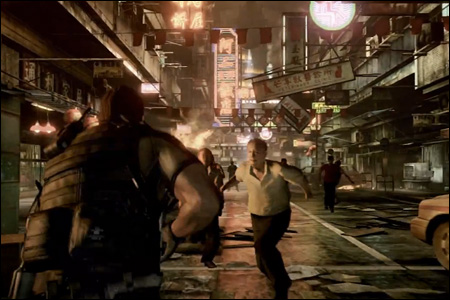 Capcom recently unveiled a new trailer for
Resident Evil 6
, the upcoming latest edition of the popular video game series, promising that it's their biggest and baddest installment yet. The game deals with a global bio-terror outbreak, and part of the action takes place in China. You get a few glimpses in the trailer:
Does this mean that gameplay will involve killing hordes of Chinese zombies? Because we all know a Chinese zombie outbreak is the most dangerous of all zombie outbreaks. Resident Evil 6 is set for worldwide release on November 20. (Thanks, Ian.)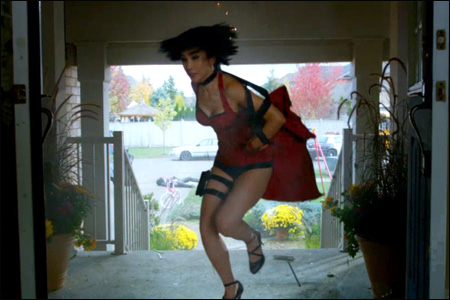 Meanwhile, Sony Pictures also recently dropped a new
teaser trailer
for
Resident Evil: Retribution
. I honestly haven't been keeping track, but they've somehow gone and made five(!) of these movies. We get a short glimpse of Chinese actress
Li Bingbing as Ada Wong
, secret agent:
Wow. She's really going to be running around, shootin' guns in that extra-leggy
red dress
and heels. That can't be very comfortable for fighting the undead, but I'm sure you won't hear any of the teenage fanboys complaining.