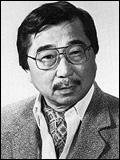 Received word through social media that civil rights hero Gordon Hirabayashi, best known for being one of the few people to openly defy the government's unconstitutional internment of Japanese Americans during World War II, has died. He was 93.
Hirabayashi was arrested, convicted and imprisoned, and eventually appealed his case to the Supreme Court (
Hirabayashi vs. United States
) -- the first challenge to Executive Order 9066. The Court ruled against him, 9-0. However, his wartime convictions were successfully overturned forty years later.
Rest in peace. Here's the
Facebook post
from Mr. Hirabayashi's son, Jay Hirabayashi, announcing his passing:
My Dad, Gordon K. Hirabayashi, who was ninety-three, passed away early this morning. He was an American hero besides being a great father who taught me about the values of honesty, integrity, and justice. My Mother, Esther Hirabayashi, who was eighty-seven, also passed away this morning about ten hours later. She was a beautiful, intelligent, generous soul. Although my parents were divorced, they somehow chose to leave us on the same day. I am missing them a lot right now.
Here's a good
summary
of Hirabayashi's landmark case:
During World War II, Gordon Hirabayashi was a 24-year-old senior at the University of Washington - an American citizen by birth - when, as acts of civil disobedience, he defied a curfew imposed on persons of Japanese ancestry and refused to comply with military orders forcing Japanese Americans to leave the West Coast into concentration camps. He appealed his convictions to the U.S. Supreme Court, which, in one of the most infamous cases in American history, held that the curfew order was justified by military necessity and was, therefore, constitutional. A year and a half later, in Korematsu v. United States, the Court relied wholly on its decision in Hirabayashi to uphold the constitutionality of the mass removal of Japanese Americans.

Forty years later, in 1983, represented by a remarkable and dedicated team of lawyers, Mr. Hirabayashi reopened his case, filing a petition for writ of error coram nobis in Seattle, Washington, seeking vacation of his wartime convictions on the ground that the government, during World War II, had suppressed, altered, and destroyed material evidence relevant to the issue of military necessity. In 1986, the Ninth Circuit, in an opinion authored by Judge Mary Schroeder, vacated both Mr. Hirabayashi's curfew and exclusion convictions on proof of the allegations of governmental misconduct.
Hirabayashi v. United States, 828 F.2d 591 (9th Cir. 1987).
Next month, the Fred T. Korematsu Center for Law and Equality will host a
major conference
to commemorate the 25th anniversary of the Ninth Circuit opinion in the
Hirabayashi v. United States coram nobis
case. It's happening February 11 at Seattle University. The event is free and open to the public. For more information, and to register, go
here
.
UPDATE: Here's a statement on Gordon Hirabayashi's passing from the Korematsu Institute and the Asian American Center for Advancing Justice:
Fred T. Korematsu Institute for Civil Rights and Education and the Asian American Center for Advancing Justice Remember Civil Rights Leader Gordon Hirabayashi
.
There will be a memorial service for Gordon Hirabayashi this Friday, January 6 in Edmonton, Alberta:
Quaker Memorial Meeting for Worship
1:00pm Friday, January 6, 2012
Edmonton Japanese Community Association
6750 88 Street Northwest Edmonton, AB T6E 5H6
(780) 466-8166
In lieu of flowers for Gordon Hirabayashi, donations can be made to:
1. The CapitalCare Lynwood, where Gordon Hirabayashi was cared for in the last three years of his life.
2. The Gordon K. Hirabayashi Scholarship Fund within the Dept. of Sociology at the University of Alberta.
3. The Gordon K. Hirabayashi Endowment Fund at the University of Washington.
In lieu of flowers for Esther Hirabayashi, donations may be made to the Canadian Association of Medical Teams Abroad, c/o 103 Laurier Drive, Edmonton, AB, Canada T5R 5P6.