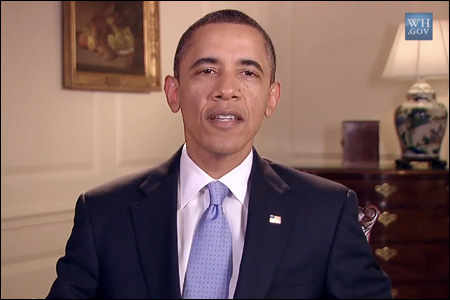 In advance of the upcoming Lunar New Year, President Obama recorded this
video message
sending his best wishes to all those celebrating the Year of the Dragon, both in the United States and around the world. From the White House to your computer screen, check it out:
From his message:
Growing up in Hawaii, I remember all the excitement surrounding the Lunar New Year - from the parades and the fireworks to the smaller gatherings with family and friends. It has always been a time for celebration and hope. And this year, as Americans here at home and around the world welcome the Year of the Dragon, it's important to remember that our country is stronger because of our diversity. We are richer because of the different cultures that make up this country.
Happy Lunar New Year to you too, Mr. President. I hope you get to light some firecrackers on the White House lawn. More here:
Best Wishes for the Lunar New Year from President Obama
.