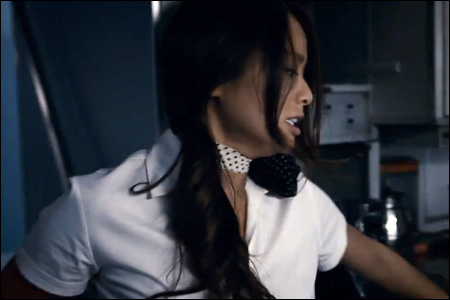 So... This ought to be interesting. Here's the new teaser trailer for the upcoming thriller
7500
, from filmmaker Takashi Shimizu, director of
The Grudge
.
The movie is about a group of airplane passengers who encounter what appears to be an supernatural force while on a transpacific flight. The cast includes Jamie Chung, who plays a flight attendant. Take a look:
From the looks of it, poor Jamie doesn't survive trip. She gets eaten by an overhead compartment. Can't say I've ever seen that before in a movie.
On the whole, this doesn't look very good. But at some point, somebody should scream "I want these muthaf*%ckin' ghosts off this muthaf*%ckin' plane!" Because I think I would watch that.
7500
is scheduled to hit theaters on August 31.