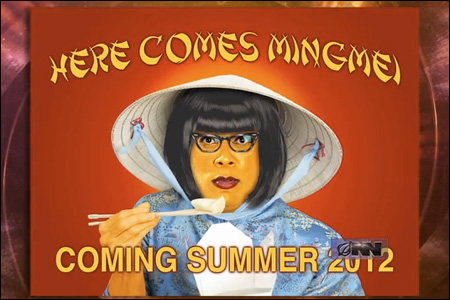 Do you like the
Madea
movies? Then meet "Ming Mei." Filmmaker Tyler Perry has signed a $50 million deal to expand his franchise to include films targeted at the world's 1.4 billion Chinese moviegoers.
Also,
none of what I just said is true.
The Onion
knocks it out of the park again with some fake entertainment news:
Tyler Perry Expands His Fan Base With New Films About Sassy, Chinese Grandmother
.
You know, I really do wish someone would make a series of movies "devoted to the Chinese American experience." But I hope to God they'll have nothing to do with Tyler Perry dressed in drag. But perhaps even worse -- it could look something like
The Chin Chens
.