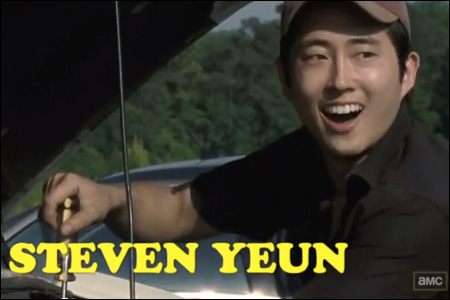 This is for fans of
The Walking Dead
... Saw this on io9, got a big kick out of it:
What if The Walking Dead was a heartwarming 1980s sitcom?
AMC's apocalyptic zombie drama, which includes Steven Yeun as Glenn, gets mashed up with the theme song to
Growing Pains
, and
re-imagined
as an impossibly upbeat 1980s-era sitcom. It's pretty amusing. Take a look:
Hey, if they're using that Cooper font, you know it's gotta a wacky fun time. Funny, for a show where smiles and good times are few and far between, they've somehow managed to gather and splice them all together for a feel-good opening credit sequence. All you need is Alan Thicke. Ah, what could have been.
The current season of
The Walking Dead
picks back up on February 12.