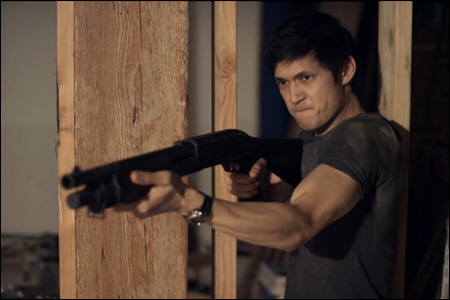 Check out this three-minute badass action short,
Already Gone
, directed by Ross Ching and starring Shawn Ashmore and Harry Shum Jr. It's a story about criminals who steal from criminals, based on a longer, completed feature-length script. Watch it like you're being dropped in the middle of a movie that hasn't actually been made yet. You'll get the idea:
Ross and Harry previously collaborated on another short,
Three Minutes
, which was also pretty kickass. The hope is that
Already Gone
will generate enough buzz to eventually get a full-length feature going. For more information on the project, follow the
Already Gone
Facebook page
here
.