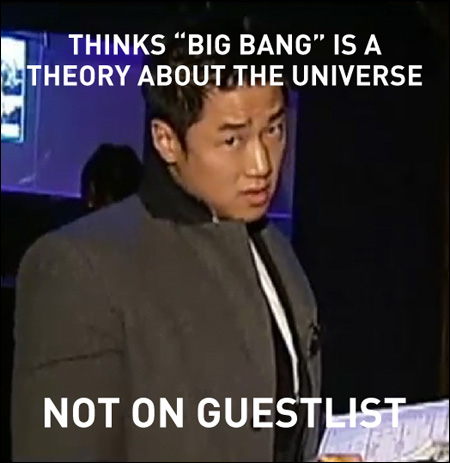 Are you on the list? Want to get in? This is the guy who determines whether or not you get into Manhattan's Circle nightclub... which, according to this Fox 5 News segment, is kind of racist:
Nightclub accused of racism
.
Come on, Asian Clipboard Guy, you've been caught in the act! Just admit that your picky elite selection process is just straight-up racist. Here's Gumship's take on the man, the myth, the legend, the guy with the clipboard:
12 Ways Asian Clipboard Guy Says You're Not On the Guestlist
.