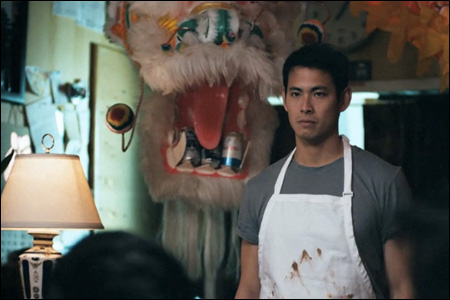 Yikes. Check out this creepy and weird short film,
Mission Chinese
, featuring some intense stares, body parts, and lots of blood. Written and directed by Cole Schreiber and David Parker, and starring Ivan Shaw and Ron Yuan, it's about a Chinese restaurant cook who... well, I'm actually not entirely sure what happens. But it's definitely different:
This film was shot on location, appropriately, at the Mission Chinese restaurant in San Francisco. Like I said, creepy. But rather intriguing. So... is there more to this, or am I supposed to be left feeling confused and grossed out?