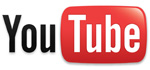 Yes, people. This is really happening, and if you weren't sure what to think, think big. Shortly after posting that epic
announcement video
starring basically everybody, YOMYOMF's YouTube channel exploded.
In less than a week, the YOMYOMF Network leaped from number 95 to 9 on YouTube's channel rankings, with over 1.5 million views:
YOMYOMF Network Leaps Into Top 10 In Deadline's YouTube Channels Ranking
.
Here are the numbers from Deadline.com:
The week's winners measured by a jump in rankings include BeFit (+30 to No. 27), Network A (+28 to No. 31), and Kick (+25 to No. 19). Big gainers in total views were Warner Sound (+1.85M to 3.95M), YOMYOMF (+1.32M to 1.32M), and Sourcefeed (+1.17M to 8.12M). Sites losing ground in the rankings were led by eHow Pets (-27 to No. 54), Maker Music (-22 to No. 47), and Monotransistor (-19 to No. 43). This week's decliners in viewings included Motor Trend (-547,489 to 2.22M), DanceOn (-471,768 to 2.32M), and eHow Pets (-207,559 to 161,643).
The YOMYOMF Network, from Justin Lin and Co., officially launches on June 12. For more information, and to subscribe, head over to
YouTube
.