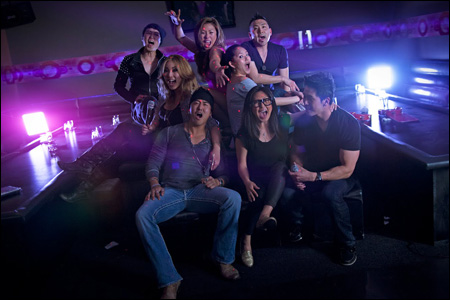 It's on, people.
K-Town
is on. We've been talking about this damn thing for two years, and finally, the
Jersey Shore
-styled reality show following the drama and nightlife of Asian Americans in Los Angeles' Koreatown finally debuts today as a webseries on LOUD. And for all the hype, I gotta say,
Episode 1
is relatively zzZzZzzzz... Take a look:
No drink-throwing, hair-pulling or shirtless bodies yet, but I guess it's just getting started. Most of the episode is spent lining up the players and establishing relationships. Standard reality show stuff. Next episode promises more dramaaaaa. To see future installments, subscribe
here
.
After all the talk, all the jokes, and all the speculation, you have your reality show, for better or for worse. Is it everything we hoped and/or dreaded?