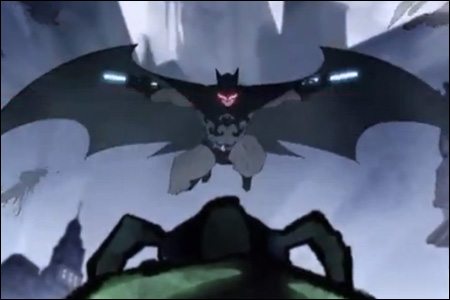 Holy smokes. This is cool. For the Batman fan who's ever wondered:
What if The Dark Knight Rises took place in 1930s Shanghai?
Check out this rad animated short,
Bat Man of Shanghai
, featuring Batman re-imagined as a vigilante crimefighter in 1930s Shanghai. You've got Batman, Catwoman and Bane battling over a scroll, Chinese-style. The short is part of Cartoon Network's
DC Nation
animation block. Take a look:
That was worth watching just to see Batman wielding some nunchucks. Or whatever those things are.