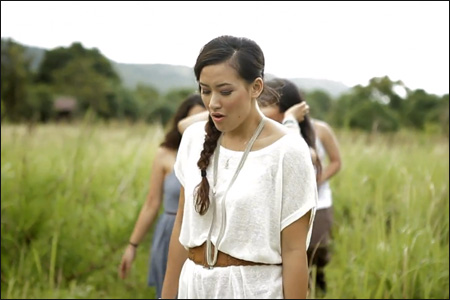 Something new from The Like Me's! Shot on location in beautiful Kampong Cham, Cambodia, here's the official music video for
"Dontrey Sni,"
the latest from the Bay Area all-female all-Southeast Asian pop rock band. Take a look:
I can't understand a word of this song, but it sure makes my heart flutter. For more information on The Like Me's and their music, check out the band's
website
and follow their updates on
Facebook
.