"Christopher Columbus was a demon."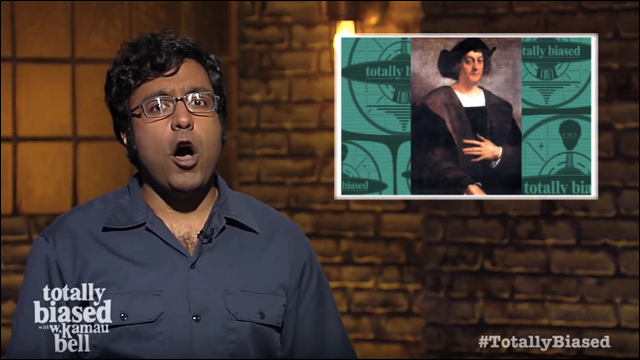 Apologies. Columbus Day has come and gone, and I didn't have the chance to observe the occasion with this sweet clip from
Totally Biased with W. Kamau Bell
. Here's our friend comedian/writer Hari Kondabolu dropping some knowledge on why Christopher Columbus is still the bane of Indians everywhere, and why Italians should embrace a new hero:
Screw Christopher Columbus. Long live Joe DiMaggio.