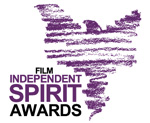 Nominations for the Film Independent Spirit Awards, which honor achievements in independent filmmaking, were announced this morning:
'Moonrise Kingdom,' 'Beasts of the Southern Wild' Top Indie Spirit Awards Nominations
.
As expected, critical darlings
Moonrise Kingdom
and
Beasts of the Southern Wild
lead the pack with the most nods, but for the purposes of this website, there are a few names to note...
Huge shout out goes to friend of this blog (and former
Angry Reader of the Week
) Mynette Louie, who is nominated for the 16th Annual Piaget Producers Awards for her awesome movie producing skillz. Yes, with a "z."
The award honors emerging producers "who, despite highly limited resources demonstrate the creativity, tenacity, and vision required to produce quality, independent films." I think that's a pretty darn accurate description of what Mynette does on every film she's produced. Congratulations, Mynette!
Derrick Tseng is also nominated for the Piaget Producers Award for
Prince Avalanche
. Other notable names include director Kim Nguyen, whose flim
War Witch
received a nominated for Best International Film, and casting director Julia Kim, who received the
Robert Altman Award
for
Starlet
.
The winners will be announced on February 23. To see the full list of nominees in all categories, go to the Indpendent Spirit Awards
website
.