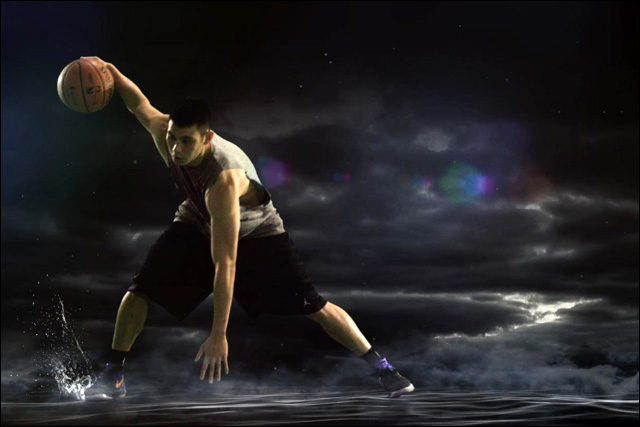 So maybe you've heard about the Jeremy Lin movie. The feature documentary
Linsanity
, directed by Evan Jackson Leong, will have its world premiere next week at the
Sundance Film Festival
. Pretty exciting. The film follows Jeremy's humble beginnings, from Harvard hoops prospect, to overlooked NBA walk-on, to unlikely and improbably amazing underdog pro basketball superstar.
But this is a completely independent production, made without the backing of any major studio. The filmmakers are actually still working on the film, and have launched a
Kickstarter
campaign to pay for the proper final touches, including sound editing, graphics, color-correction, and most likely the largest expense, licenses. Here's the pitch
video
, which includes a minute of footage from
Linsanity
:
And here's some more information:
Jeremy Lin's story is so improbable, Hollywood couldn't script this for the absurdity of being too unrealistic. Jeremy's career is the antithesis of NBA convention. He grew up as a skinny Asian American kid in Palo Alto, CA, home to some of Silicon Valley's most successful technology companies. The more we dug into his story, we saw how each seemingly unconventional turn became the foundation for the next opportunity - each success and challenge became a building block for bigger and better things, weaving together an impossible story that could only have ever happened that exact way.

Jeremy is a private, simple, and humble person. We requested to film him repeatedly, but he felt there wasn't much of a story to tell. At the time, it seemed laughable to him that his story would be something people would want to hear. Fortunately after much persistence, he graciously agreed to the cameras. Before Linsanity, we were documenting a struggling basketball player and the wild turn of events he was leading. After Linsanity hit, we capture a determined athlete whom fans want to know "What makes this man tick?"
The goal is to raise $117,000 by February 15. That seems like a pretty lofty goal, but I know this is a story that has captivated a lot of people. This is your opportunity to have a stake in
Linsanity
. For further information and to make a pledge, go to the
Kickstarter
. Also follow updates on the Linsanity
Facebook page
.