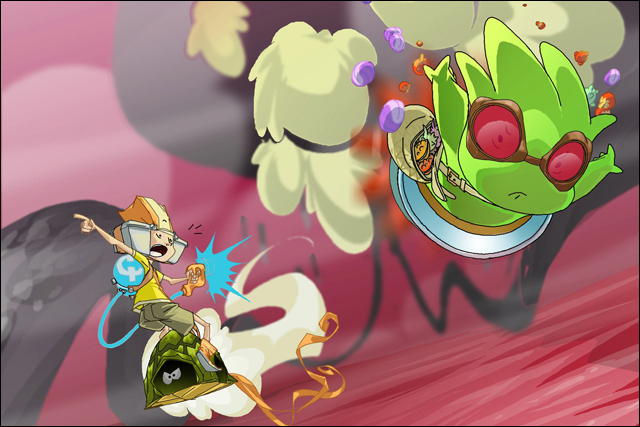 I recently heard from my friend Mike Su, co-founder of Massive Joe Studios, who's getting the word out about their next project.
Deep Fried Manna
, started by Mike and team of dedicated folks, is an interactive studio whose goal is to make faith-based apps for kids. They're currently in the throes of a
Kickstarter campaign
to raise money for
Rex and Rooty
, an interactive Christian book. Check out the fundraising video, which features none other than NBA star Jeremy Lin:
These are good guys, and they're trying to create something that can make a positive impact on young lives -- or at the very least, something that their own kids would use and enjoy.
The goal is to raise $150,000 by January 16. That's an ambitious target, and if they don't hit it, they get nothing, but they've made some decent progress. If you feel so inclined to make a pledge, or if you want further details about
Rex and Rooty
, visit the
Kickstarter page
. And for more information, visit the Deep Fried Manna
website
.