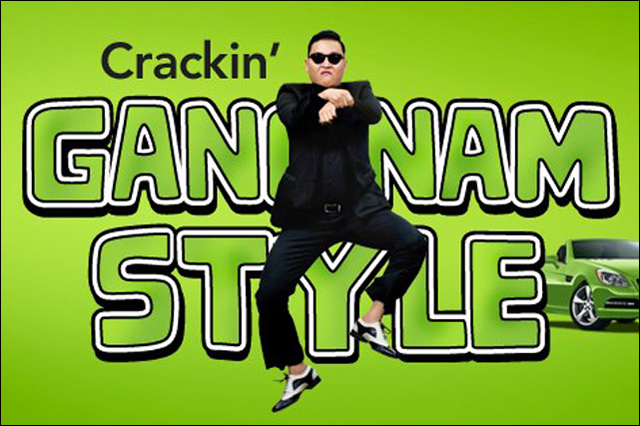 I suppose PSY's insane pop culture takeover would not be complete without an appearance during the Super Bowl. The South Korean rapper behind the global pop mega hit "Gangnam Stye" has reportedly filmed his first U.S. television commercial with Wonderful Pistachios as part of the brand's "Get Crackin'" campaign, which you'll see aired next month during the big game:
'Gangnam' star Psy to star in Super Bowl ad
.
From the press release:
"The Wonderful Pistachios brand is fun, just like me," said PSY, "Also, I love pistachios and I look good in green."

PSY hit the American music scene last year when his quirky "Gangnam Style" music video went viral and later made headlines by becoming the first YouTube video to break a billion views.

"The Super Bowl is the most widely watched sporting event of the year, 'Gangnam Style' is the most-watched YouTube video, and Wonderful Pistachios is the top-selling snack nut item on the market," said Marc Seguin, Paramount Farms vice president of marketing. "It's a powerhouse combination."

Directed by Grammy-Award-winning director Mathew Cullen, the official PSY "Get Crackin'" commercial will debut during Super Bowl XLVII. The spot will continue to air on cable channels and primetime television after the premiere and can be seen online at www.getcrackin.com and www.youtube.com/wonderfulpistachios, where viewers can also watch previous "Get Crackin'" commercials featuring talent such as Manny Pacquiao, Honey Badger, and Keyboard Cat.
I would never have predicted this a year go, but at this point, nothing about the success of "Gangnam Style" surprises me anymore. A South Korean pop star starring as the front man in a spot for pistachios during American television's biggest broadcast of the year? No big deal.