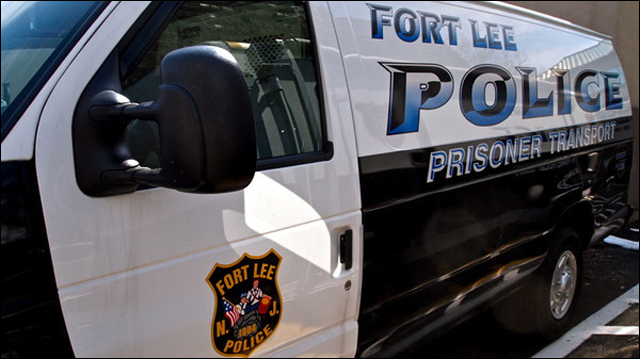 Remember that story from a couple of years back about a group of New Jersey teens who were rounded up by cops at a house party and
left locked in a van outside police headquarters overnight
? One the teens has a filed a lawsuit:
Teen suing Fort Lee police after being left in van for 15 hours without food, water
.
Adam Kim, who was 17 at the time of the incident, was detained inside a police van for nearly 15 hours without food or water after officers forgot about him and four other teenagers. The lawsuit, which names the Fort Lee Police Department, the police chief and a dozen members of the force, claims the officers who arrested Kim violated his civil rights. Not least when they called him and his friends "chinks":
At around midnight on the morning of March 25, 2011, Kim was among a number of teens at a party on Arcadian Way where police responded to a noise complaint. According to the suit, the majority of the party's attendees were Asian-American, and Kim's attorney claims that officers showed a clear racial bias toward them and referred to them as "chinks".

As a result of the complaint, Kim and 11 other teens were detained, and taken to police headquarters in the back of a department-issued van.

According to the lawsuit, officers allowed seven of the 12 teenagers to exit the van, but left the others inside. After confiscating their cell phones, the suit claims that officers headed into the department without advising the teens as to their rights or informing them as to why they were being detained.

At around 2 a.m., the officers allegedly returned to the van and drove it to a call from the Gotham City Diner, but did not speak to Kim or the four others left inside. Afterward, it was again parked at police headquarters, with the teens left inside.

That was the last interaction the teens would have with officers for the next 13 hours, when an elderly passerby noticed them and alerted police. According to the suit, Kim and his friends were subjected to sub-freezing temperatures, and were forced to urinate inside the van.
That's racist!
Yeah, somebody f%*ked up, and now somebody is going to pay. Kim claims he suffered both physical and psychological injury from the incident, and is seeking unspecified damages. More here:
Teen locked in police van for 15 hours sues Fort Lee
.