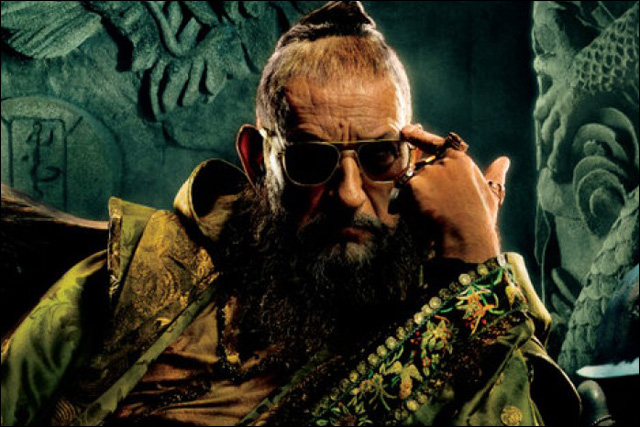 Marvel recently released this latest character poster for
Iron Man 3
, giving us another glimpse at Ben Kingsley as the villainous Mandarin. Forgive me, but he looks kind of like a pseudo-mystical-Asian-fusion-military-guru-guy who having a bit of a mid-life crisis. I do not know what to make of him. Take a look: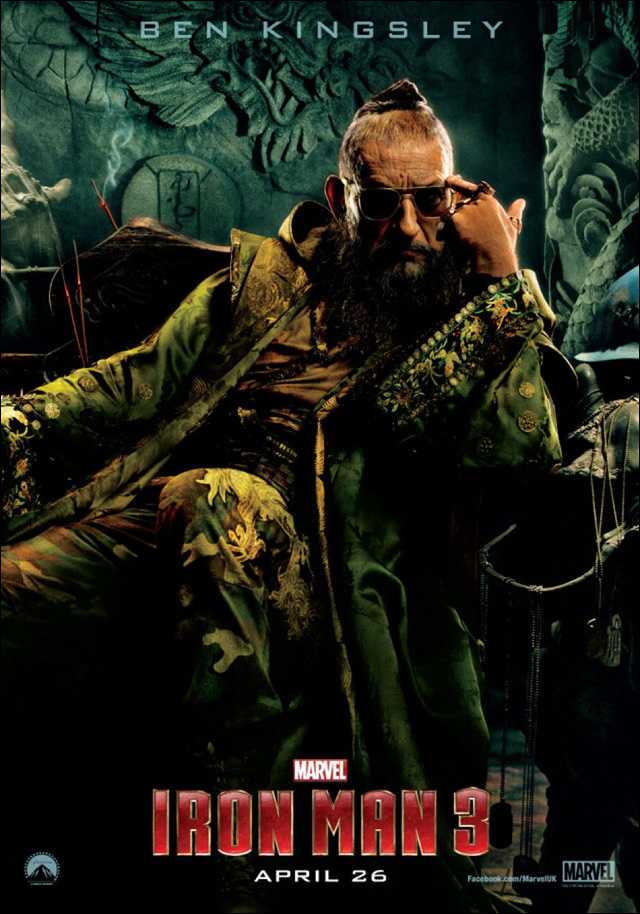 He looks more like The Dude. I guess we'll what kind of havoc (and possible Asian stereotypes) he'll unleash on Tony Stark when
Iron Man 3
opens in theaters everywhere on May 3.