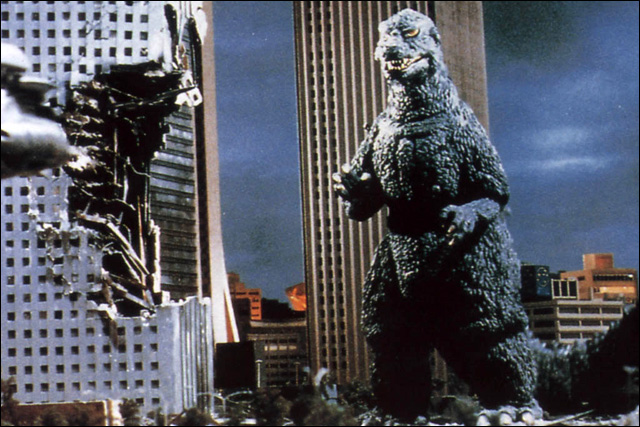 Warner Brothers announced that principle photography has officially begun in Vancouver on a new big-budget modern movie reboot of
Godzilla
, directed by Gareth Edwards, with a cast that includes Juliette Binoche, Brian Cranston, David Strathairn, Aaron Taylor-Johnson and Elizabeth Olsen, among others.
But sorely missing from this ensemble was anyone resembling the fierce movie monster's Japanese roots. Maybe that's why they announced that Ken Watanabe, Actual Japanese Person -- and lately, the studio's go-to Asian guy -- had also joined the cast
"Godzilla" Begins Shooting; Ken Watanabe Joins Cast
.
Details about the storyline and characters are being kept under wraps, and there's no indication of who Watanabe will play, but I'm going to guess that the action takes place stateside. But after giant monsters and giant robots clash in this summer's
Pacific Rim
, will audiences still care about just one giant monster? Well, he is the King of the Monsters. It's got to be at least better than the
1998 version
.
Godzilla
is schedule to hit theaters on May 16, 2014.
More here:
'Godzilla': Ken Watanabe Joins Cast as Production Gets Underway
.