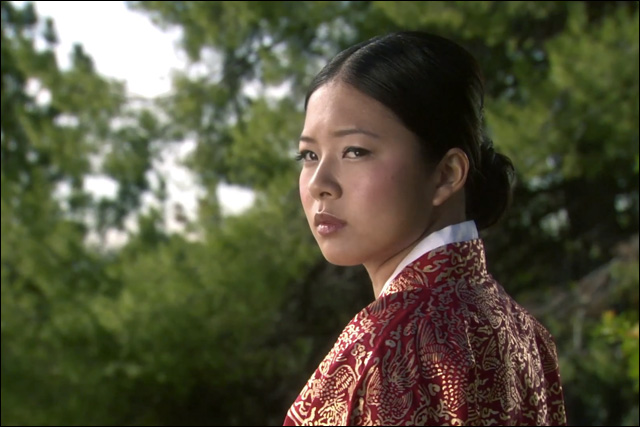 What in the world did I just watch? French alt-rock band Phoenix just dropped this music video for their song
"Entertainment,"
and it appears to be some kind of crazy fever dream inspired by Korean dramas. I have no idea what it all means, but everything from the lighting to the longing looks feels like a compilation of cut scenes from your favorite Korean dramas. Take a look:
I know for a fact that this isn't footage from actual dramas -- I recognize a few of the actors, like Christine Ko and Davis Choh (as the dude with the wicked eyeliner), and they're working actors based in Los Angeles -- but a lot of it is spot on, so someone must be a fan and/or did their research. Weird.