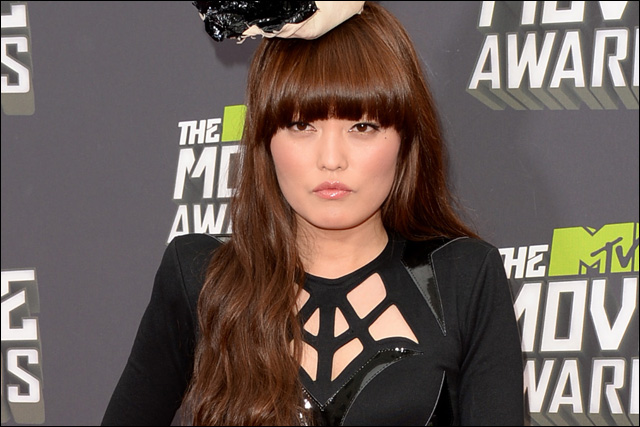 So... if you missed the MTV Movie Awards, then you missed Hana Mae Lee with a
giant cigarette butt on her head
. You think I am joking. But last night, the
Pitch Perfect
star got dressed, drove to the MTV Movie Awards, and just as she was about to step on to the red carpet, an evil giant put out his cigarette on poor Hana's head: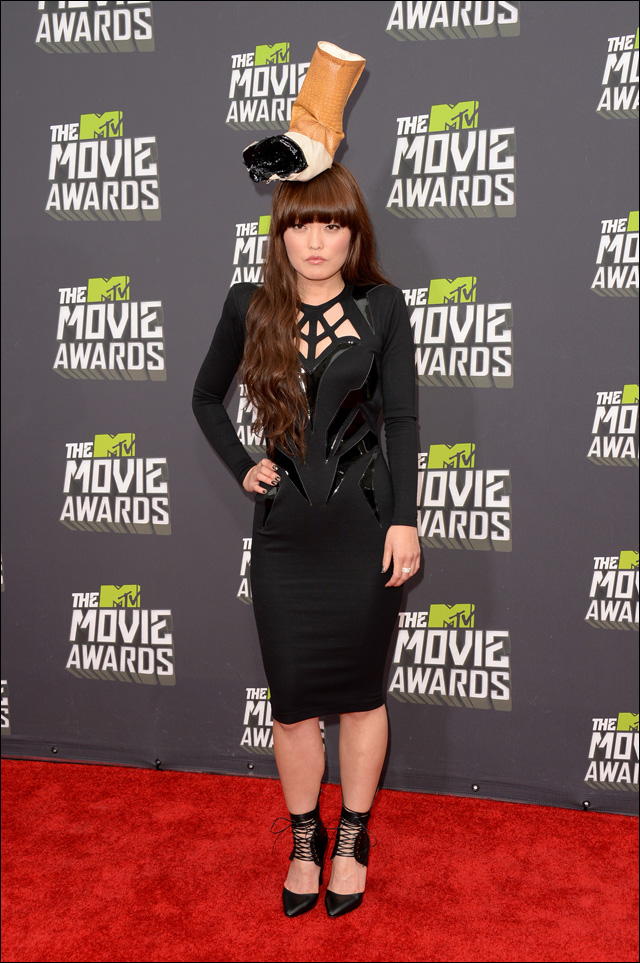 Smoking! Sorry. Remember, cigarettes are bad for your health.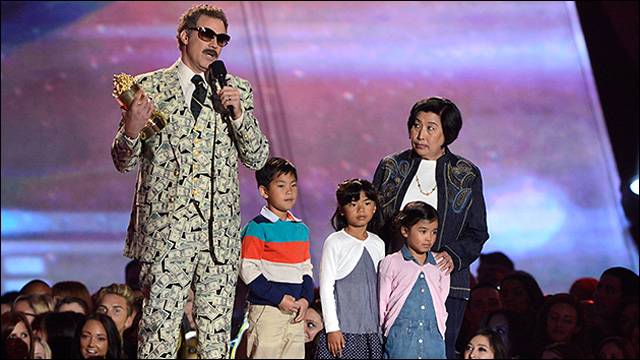 And yes, I also witnessed the bizarre moment when Will Ferrell, fully decked out in a three-piece suit made of money, accepted the Comedic Genius Award, saying, "I wouldn't be standing here before you without the love and support of my amazing family." He then proceeded to bring up said "family" on stage -- a woman and three children who all happened to be Asian. Ha ha. Here's video of the strange moment:
What do you think the casting call for this gig looked like? Wanted: random Asian lady and kids needed to be human props, stand next to crazy cash mustache man and be awkward as shit.