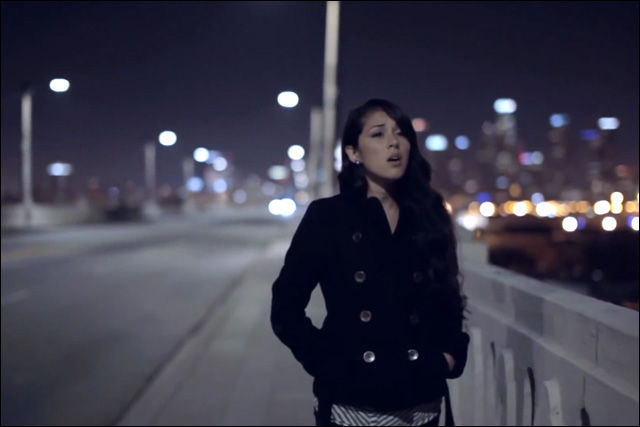 Oh, you know I love that Kina Grannis. One of my favorite singer/songwriters recently released the official music video for
"Gone,"
from her album
Stairwells
. Filmed around Los Angeles and directed by Ross Ching, the video stars Kina and two glowing stick figure things. Yep. Take a look:
Cool video. If you like the song, you can get
Stairwells
from all the usual places like
iTunes
and
Amazon
. (I can attest that the whole album is pretty darn good.) For more great work from director Ross Ching, check out his
website
. For more information on Kina and her music, follow her updates on
Facebook
and of course, subscribe to her
YouTube channel
.