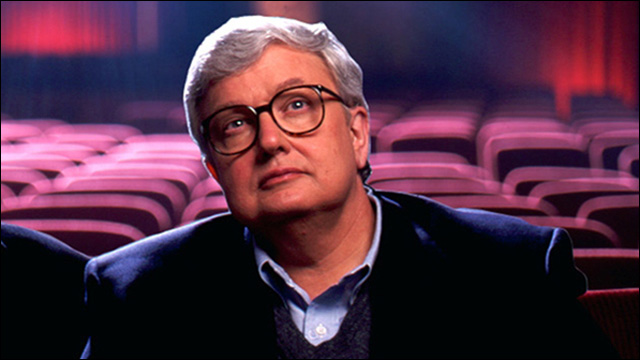 Roger Ebert, probably the most influential film critic ever, died today after battling cancer. A giant who changed the face of movie criticism, he is perhaps best remembered to a generation as co-host of TV's
Siskel and Ebert at the Movies
with fellow Chicago movie critic Gene Siskel, with whom he famously coined the phrase "two thumbs up." He was 70:
Roger Ebert Remembered: A Critic Who Changed The Game
.
He was also a frequent champion of Asian American independent cinema. Or rather, he was a passionate advocate of good storytelling from oft-overlooked and marginalized filmmakers, regardless of race and background. I grew up watching
Siskel and Ebert
, and Roger Ebert's writing was a profound inspiration for my life's pursuits, but there is one moment that forever cemented my respect for Mr. Ebert: his outspoken defense of a film during a heated post-screening Q & A at the 2002 Sundance Film Festival.
The movie: Justin Lin's
Better Luck Tomorrow
. The little indie film that could.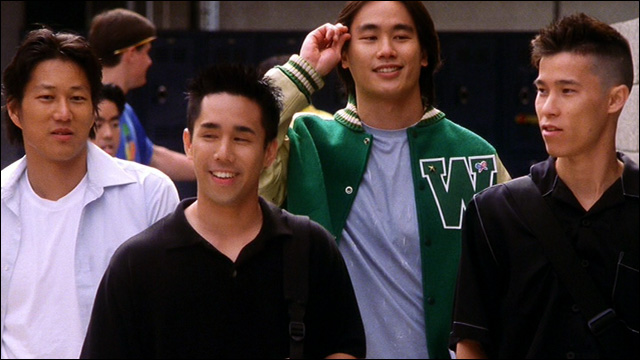 It was groundbreaking. It still is. If you've seen
Better Luck Tomorrow
, you know that its narrative, co-written by Ernesto Foronda, Justin Lin and Fabian Marquez, bats around model minority stereotypes then effectively shatters them, painting a dark, uneasy and compelling portrait of suburban Asian American high school kids who are up to absolutely no good. This portrayal did not sit well with one Sundance audience member at the Library Theatre, who criticized the film for its "amoral" representation of Asian Americans:
I'm really depressed from the film. Because, one it looks very good. Two, the actors are very good. You know how to make a movie. But why would you, with the talent up there, and yourself, make a film that is so empty, amoral for Asian Americans and for Americans. I mean this is a cliché. We've seen it too many times at Sundance. Why don't you challenge yourself to really look inside and see what matters to you and the writers.

Condescending as hell, right? It set off a heated back-and-forth between audience members and the
Better Luck Tomorrow
cast/crew, until Roger Ebert, who also happened to be in the audience, stood up and threw down. He had something to say. In fact, he started by declaring, "I have something to say."
I was on a panel today with Chris Eyre, the Native American director. And he said, that for a long time, his people, American Indians, had always had to play some kind of a function, like they were the source of spirituality, or the source of great wisdom and they spoke to the trees and the wind and so forth. And he wanted to make a movie that allowed Native Americans to be people. People in some cases who are alcoholics or who are vigilantes, or in prison (music interrupts) And what I find very offensive and condescending about your statement, is nobody would say to a bunch of white filmmakers, "How could you do this to your people?" This film has the right to be about these people and Asian American characters have the right to be whoever the hell they want to be. They do not have to "represent" their people.

You can read the full exchange here, in this Film Threat post dated January 19, 2002:
WHEN AUDIENCES ATTACK AT SUNDANCE
.
Better Luck Tomorrow
cast member Roger Fan wrote about the "Ebert Moment" a couple of years ago on YOMYOMF:
Roger Ebert, our uncle from another mother
. You can also watch video footage of Roger Ebert's remarks
here
.
It was a smackdown that shook Park City and instantly made
Better Luck Tomorrow
the talk of the town. The film is a hell of a work, but Ebert's impassioned defense of Asian American stories and characters that "have the right to be whoever the hell they want to be" elevated
Better Luck Tomorrow
to something beyond just buzzworthy. It was a moment that signaled a shift in Asian American cinema, and certainly challenged my own perspective about what "our" stories could really be.
As Mr. Ebert's health has deteriorated over the last few years, I've actually been writing and re-writing this post in my head, dreading this day. But as everyone takes a moment to reflect on Roger Ebert's remarkable career, I just figured it was a great opportunity to highlight this awesome, impactful moment he carved out in our community history, arguably changing the course of contemporary Asian American cinema.
For more on
Better Luck Tomorrow's
journey to the big screen, including the Sundance/Ebert moment, check out this 40-minute making-of documentary
BLT: Genesis
, directed by Evan Leong: